Published: 22nd March 2019
Today pupils from SS Peter and Paul's Primary took part in the seventh week of Dundee United Community Trust's Tackling Schoolwork project.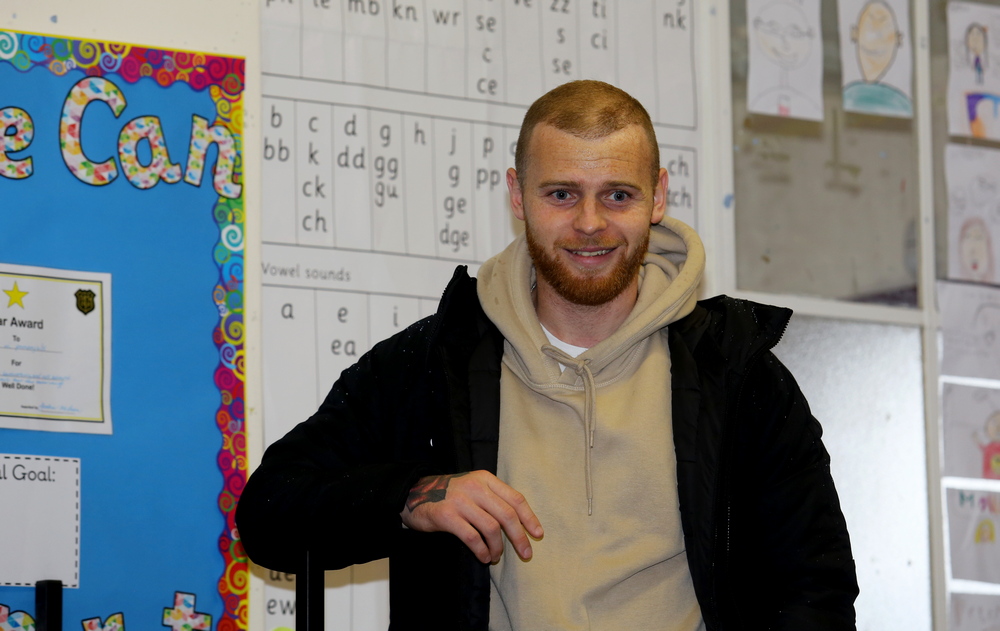 This week focused on the pupils learning about the importance of expressing different emotions in communication by analysing great pieces of football commentary.
Mark then spoke to the children about his way of expressing a wide range of emotions on and off the pitch and joined in some fantastic football commentary alongside the kids.
Thanks a million to Mark for coming along today and to the children for their great attempts at commentary and some brilliant questions for Mark!
This project is funded by Dundee Partnership via the Coldside Regeneration Forum.